Hello Falcons! We hope you had a great Spring Break. We are excited to welcome you back to school tomorrow, Monday, March 21st. Join us, in celebrating World Down Syndrome Day, by rocking your bright or mismatched socks to show how we are celebrating our differences. See you soon! 💙💛 ¡Hola Falcons! Esperamos que hayan tenido unas excelentes vacaciones de primavera. Estamos emocionados de darle la bienvenida de regreso a la escuela mañana, lunes 21 de marzo. Únase a nosotros para celebrar el Día Mundial del Síndrome de Down luciendo sus calcetines brillantes o que no combinan para mostrar cómo estamos celebrando nuestras diferencias. ¡Nos vemos pronto! 💙💛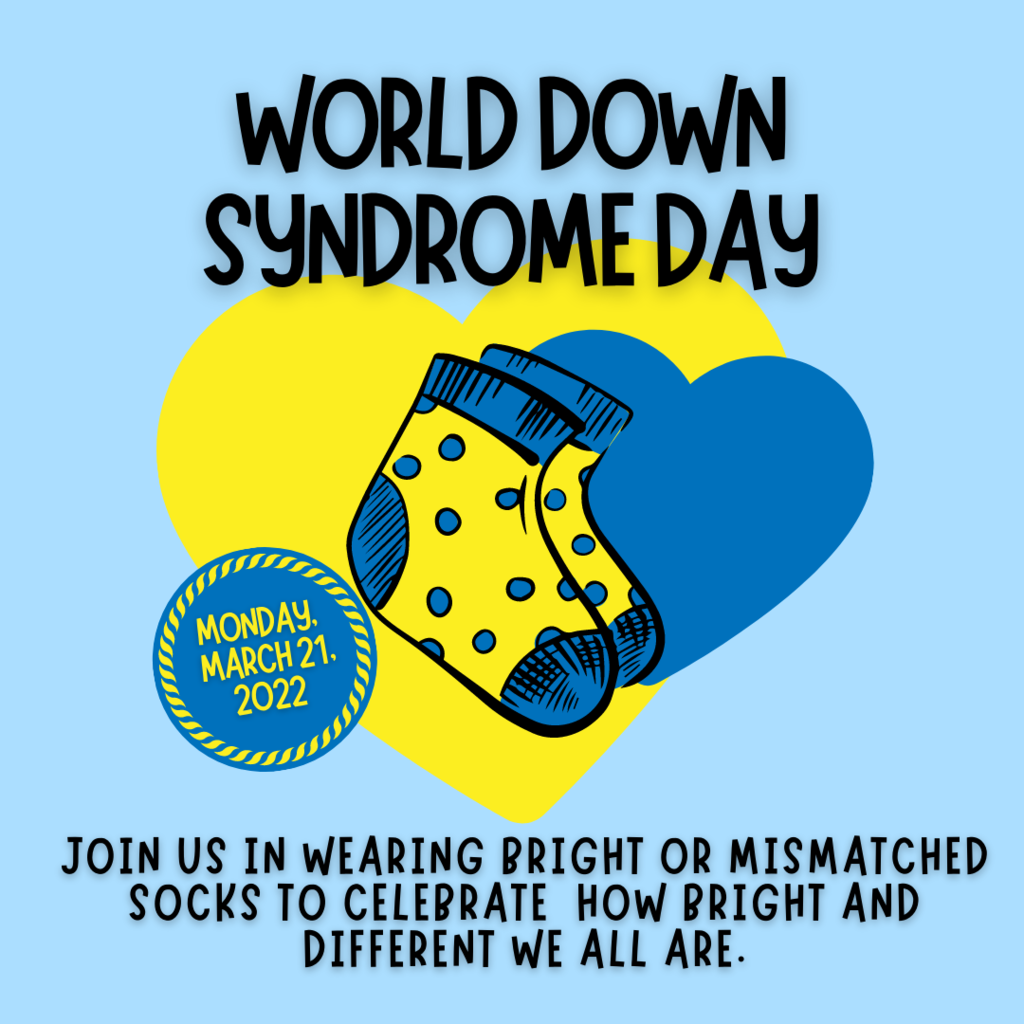 Hello Falcons! Participate in our dress up themes for Career Week!!!!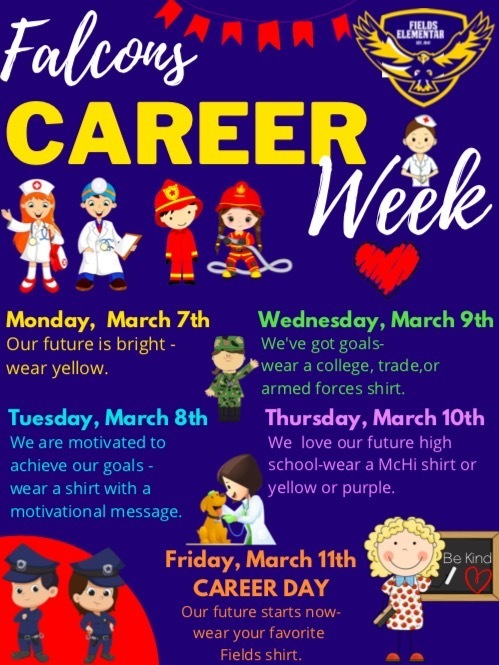 Hello Falcon Families💙Read Across America Week is almost here…check out our spirit week dress up themes📚💙📚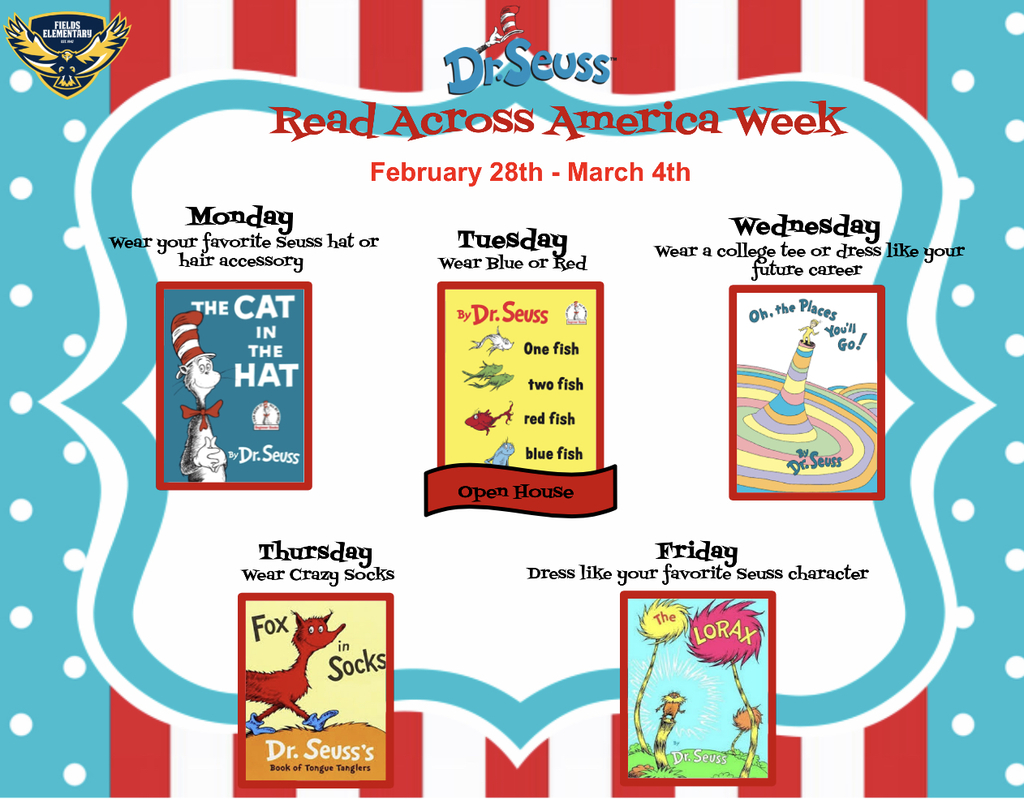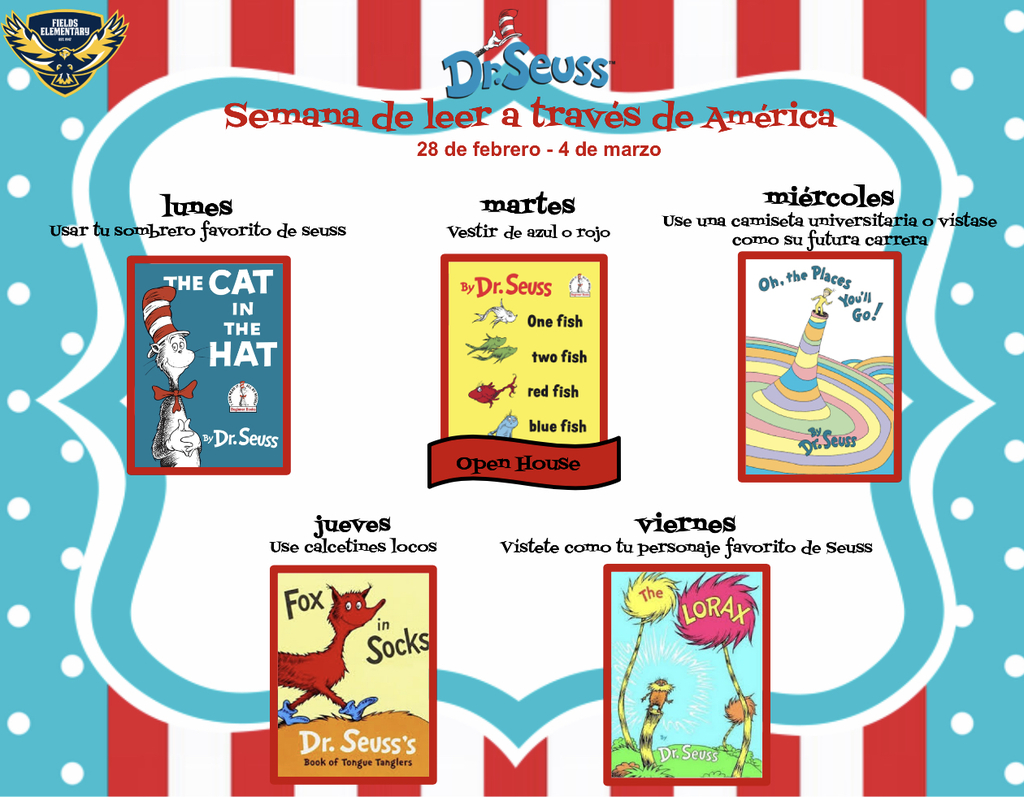 Hello Falcon Families💙💛The Scholastic Book Fair has begun!!! For Students: February 11th-18th from 7:30a.m. to 3:00p.m. For Families: February 14th from 4:30 p.m. to 6:00 p.m. Please support our school & school library …see you at the Book Fair!!!💙📚💙 Visit Our Falcon Book Fair website for more information:
https://www.scholastic.com/bf/fieldselementaryschool1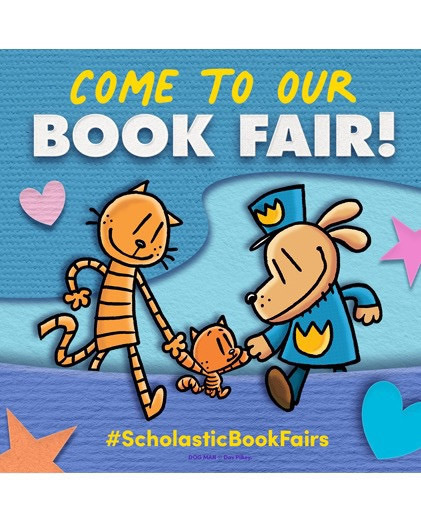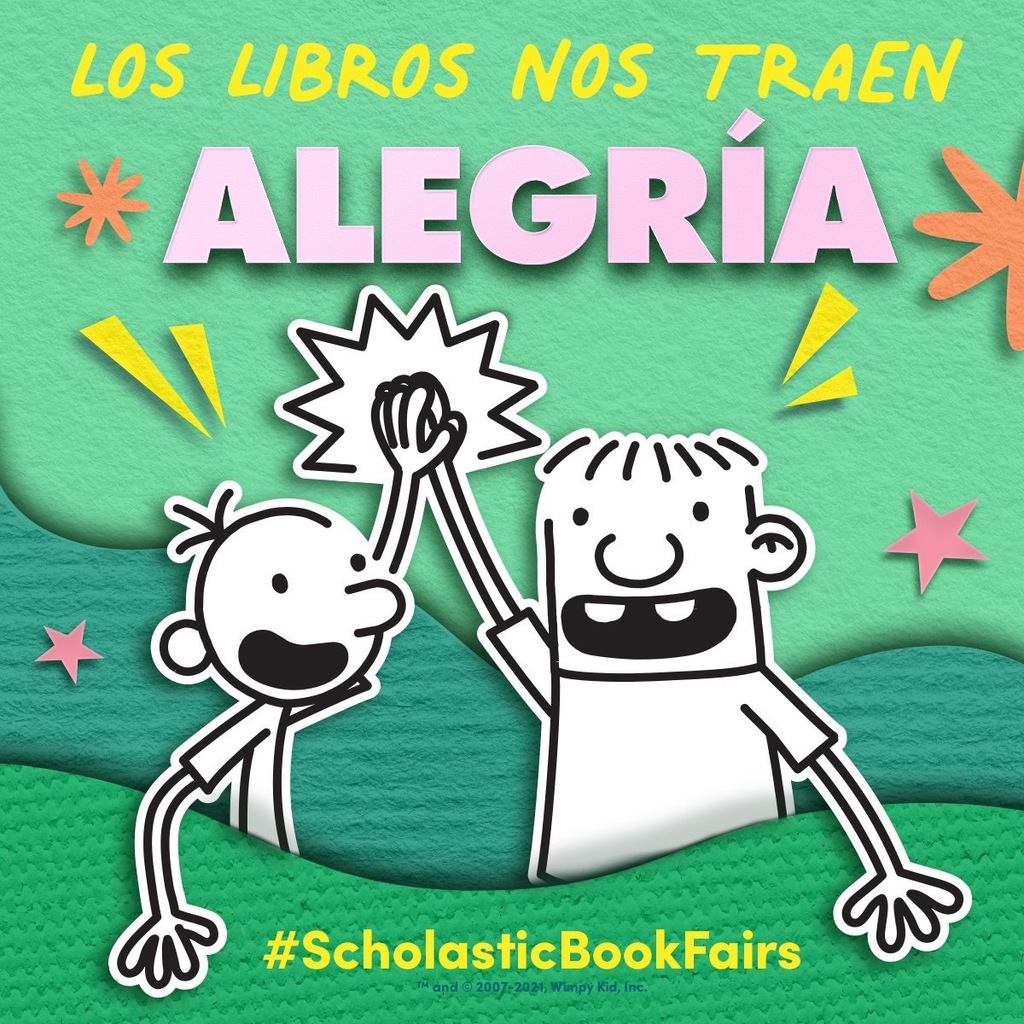 Falcons, Check Out the activities next week…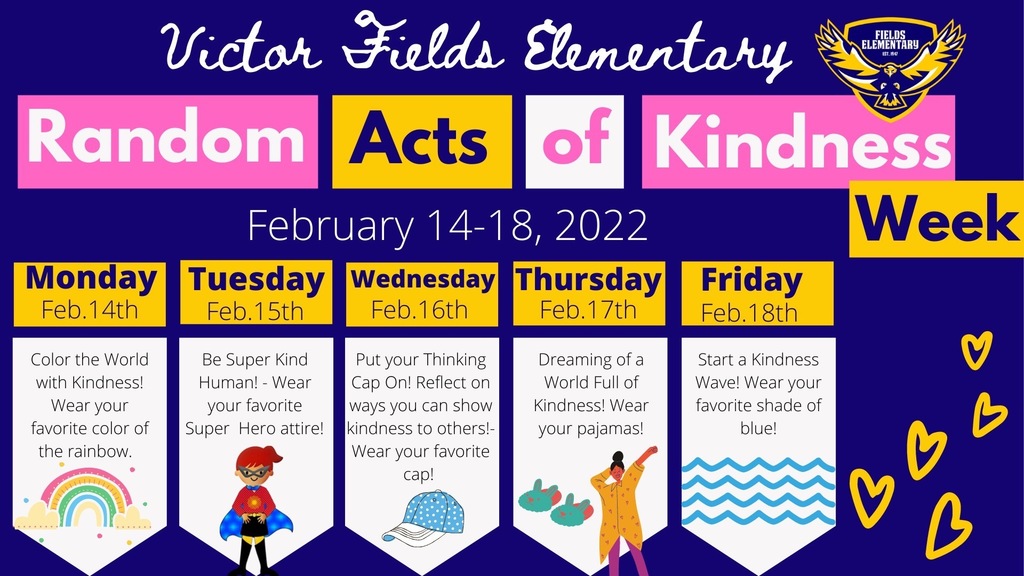 We would like to recognized our school counselors this week as we kick off National School Counseling Week! Thank you for all you do for our students, families, & school communities!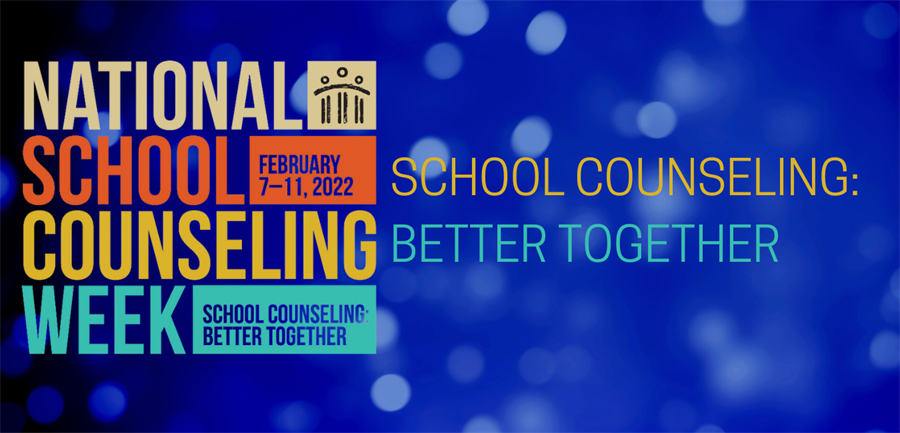 Join our Campus Information Meeting tomorrow January 26th!!!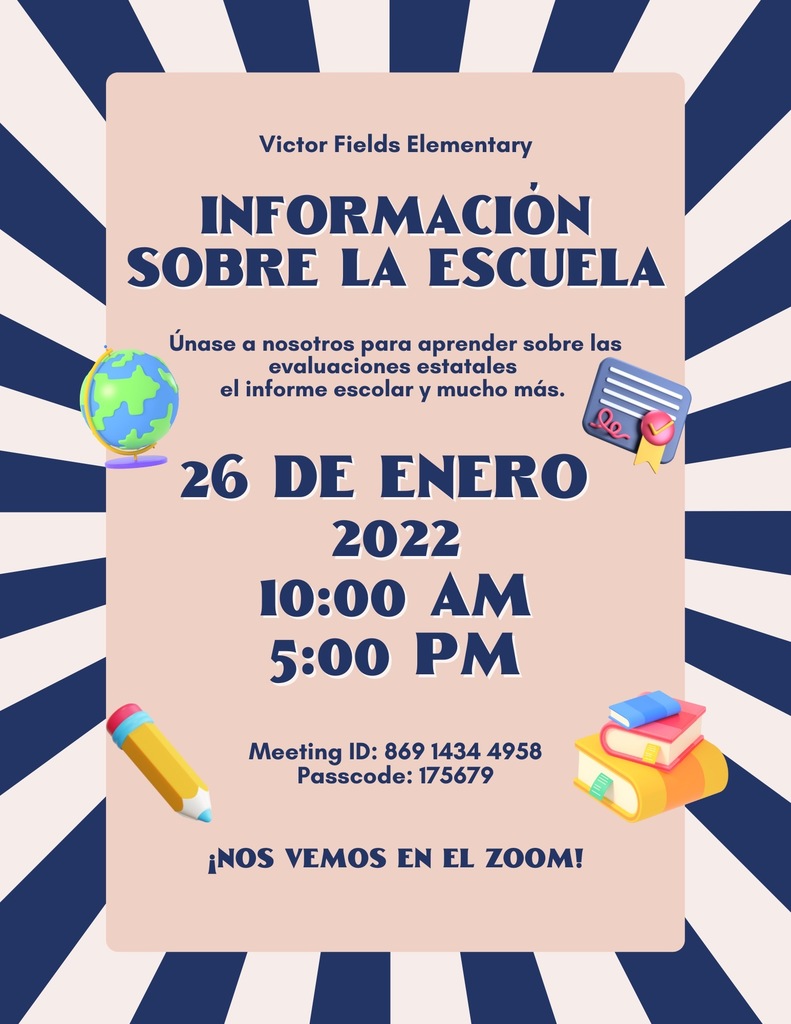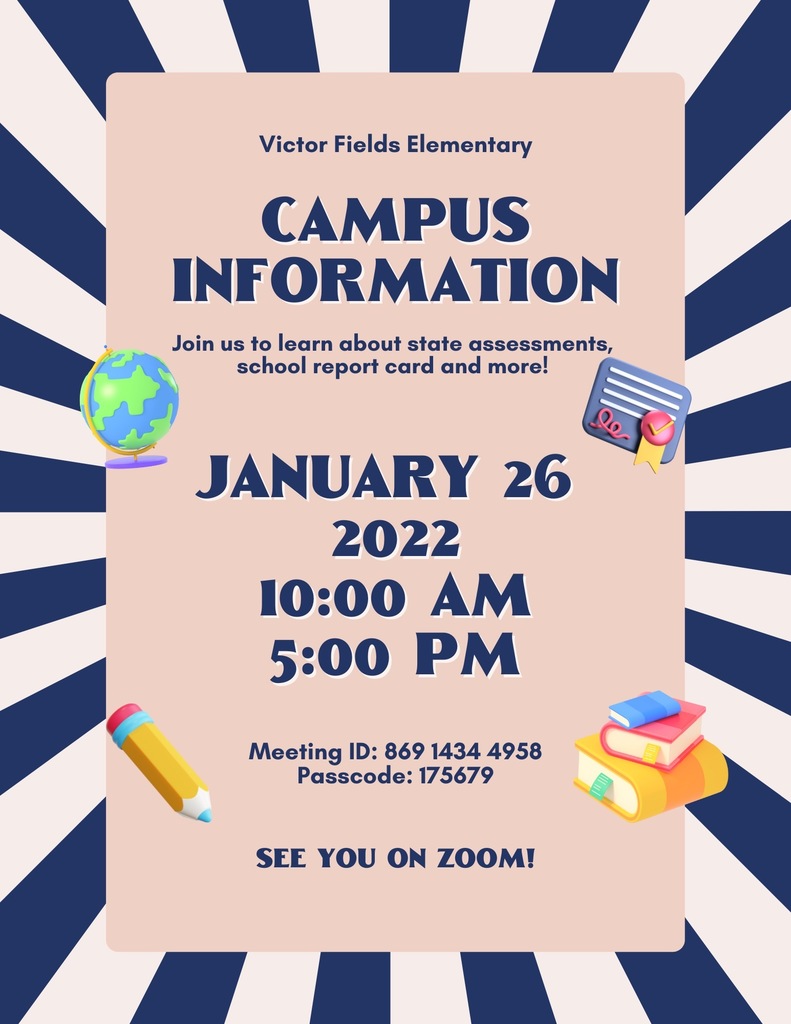 Join us & celebrate the Great Kindness Challenge!!!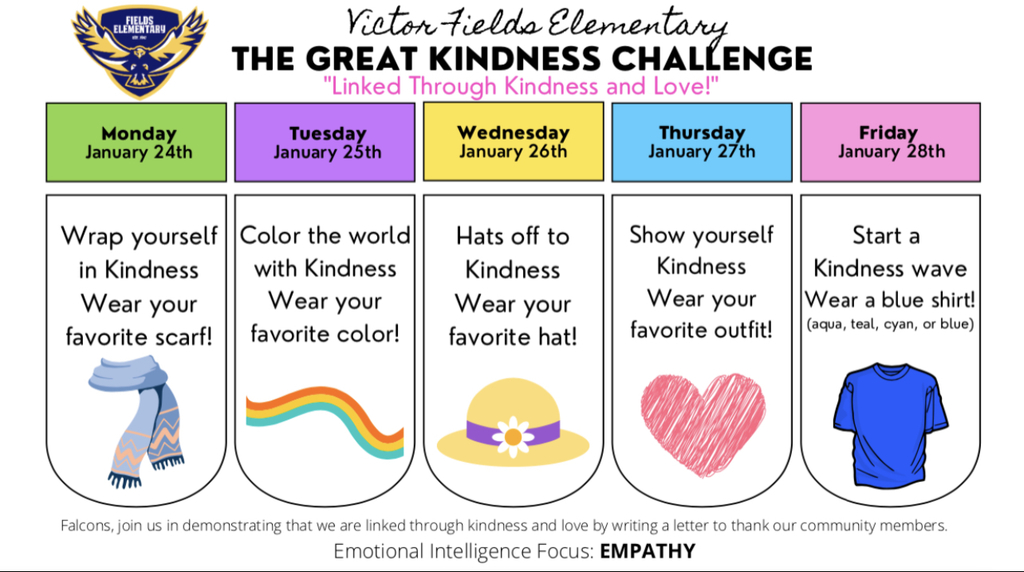 Hi Fields Families! All car & walker students will be released through the gym today. If your child is normally a walker, please help us out by joining the car pick-up line, this will make our dismissal processes a lot easier. We appreciate your patience and support as we make sure to get all of our babies home quickly and as warm as possible. Thank you, Ms. Trdla ¡Hola Familias! Todos los estudiantes de automóviles y peatones saldrán del gimnasio hoy. Si su hijo normalmente camina, por favor ayúdenos uniéndose a la línea de recogida de automóviles, esto hará que nuestros procesos de salida sean mucho más fáciles. Agradecemos su paciencia, apoyo, actitudes positivas y sonrisas mientras nos aseguramos de llevar a todos nuestros bebés a casa lo más rápido y cálido posible. Gracias!

Falcons,next week is Emotional Intelligence Week!!!Join us in celebrating ! #FieldsInspires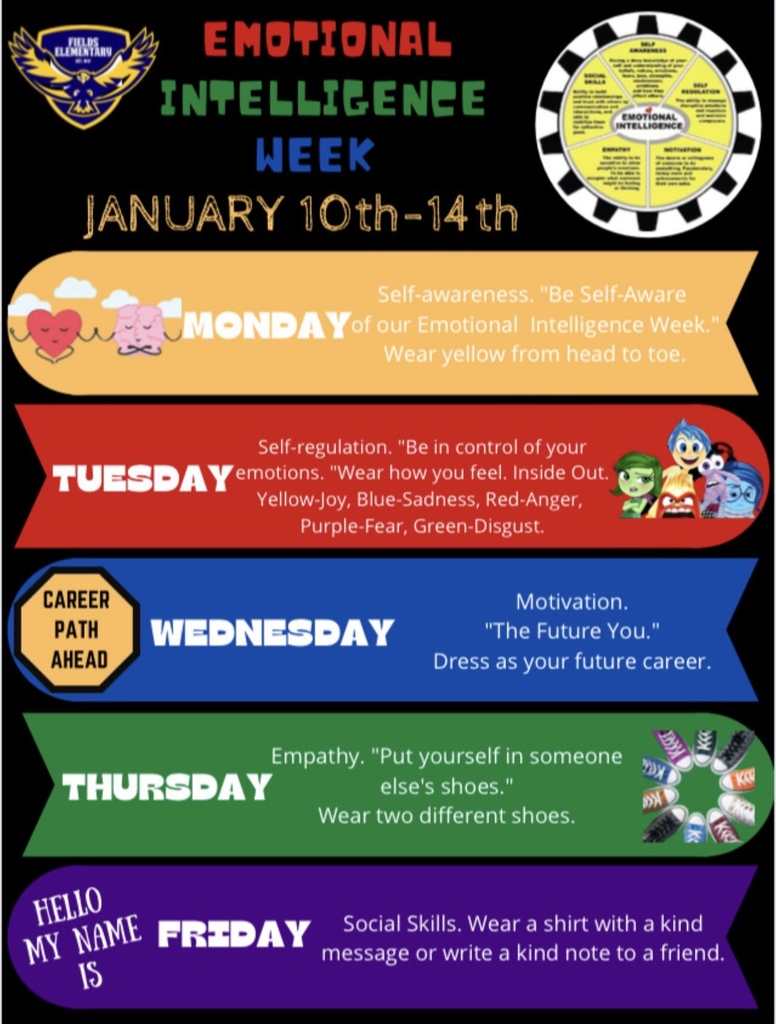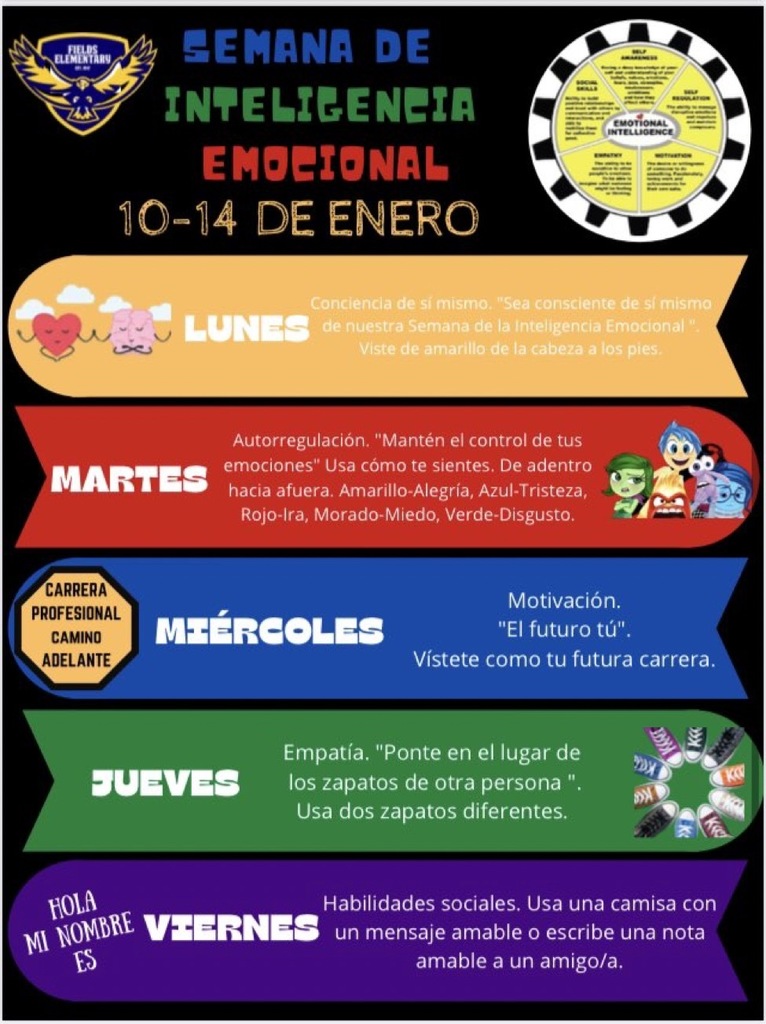 Order your 2021-2022 school yearbook today!!! See flyer for more information

Hello families, Just a friendly reminder that our students will be released at 12:30 on Friday December 17th. Classes will resume January 5th. Have a wonderful Winter break. Thank you ! Hola familias, Solo un recordatorio amistoso de que nuestros estudiantes salen a las 12:30 el viernes. Las clases resumen el 5 de enero. Que tengan un maravilloso descanso de invierno. Gracias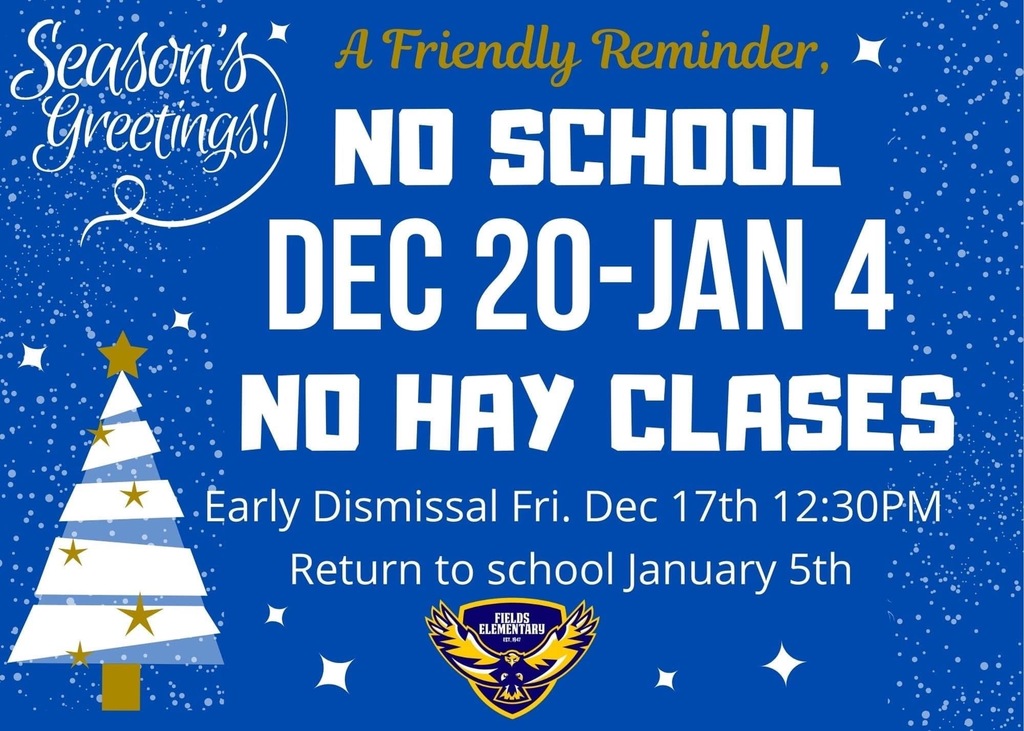 Hello Families, Join us this Thursday for our ( Drive-Thru) Literacy Parade form 5:00-6:00. We will have activities, books, and much more. Thank you Hola familias, Únase con nosotros este jueves para nuestro desfile de Lectura ( Drive Thru) de 5:00-6:00. Tendremos actividades, libros y mucho más. Gracias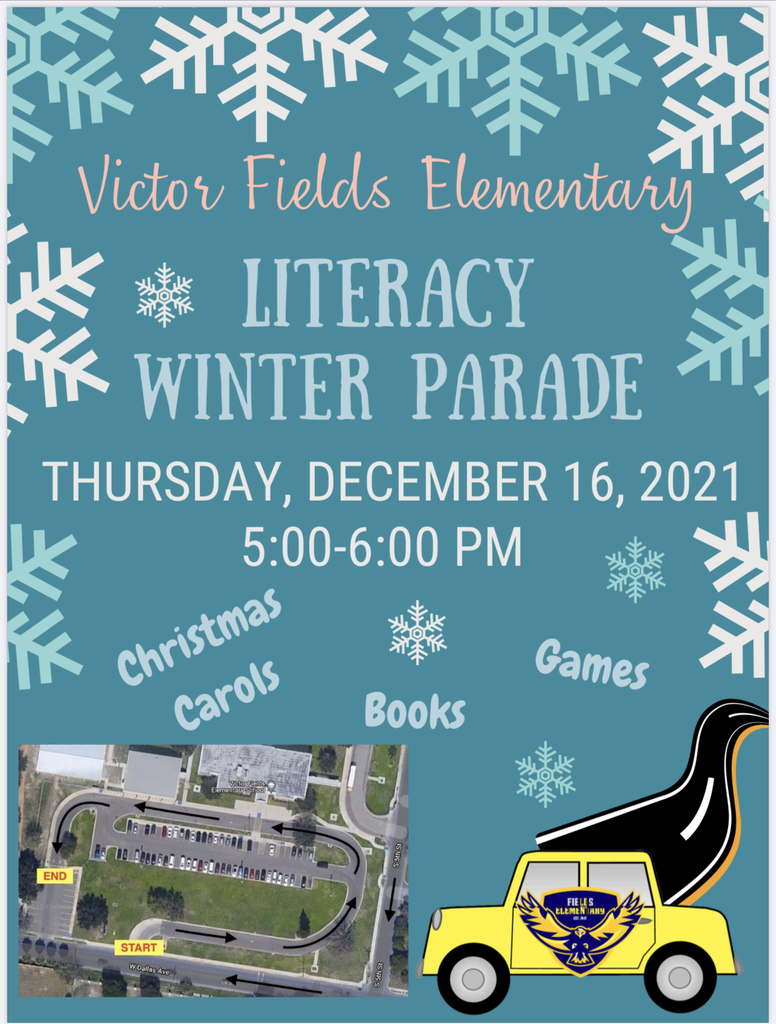 Hello Falcons! We are kicking off our "December to Remember" tomorrow, December 1st. If you wish, your children are invited to participate in our theme days. Howdy up Falcons! We are kicking off our December to Remember tomorrow, December 1st. If you wish, your children are invited to participate in our themed days.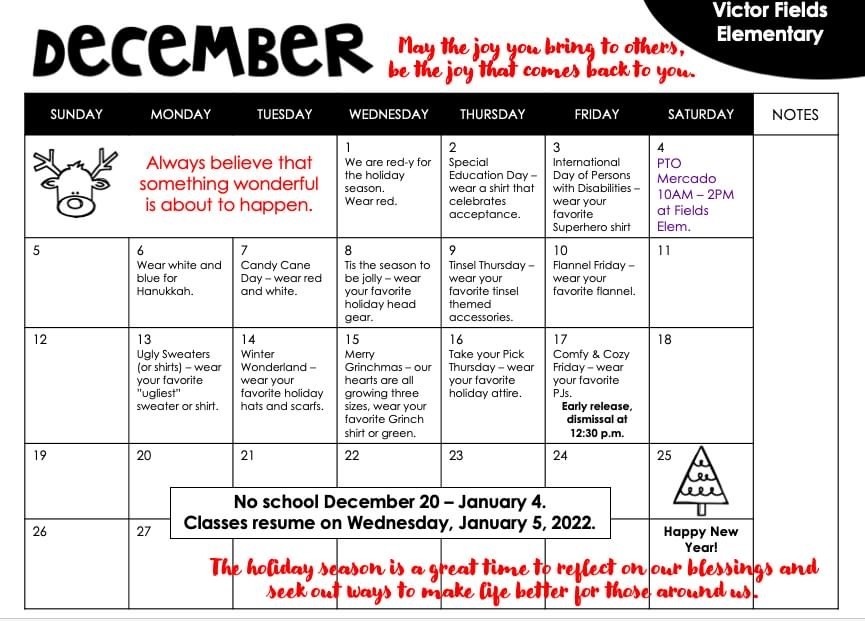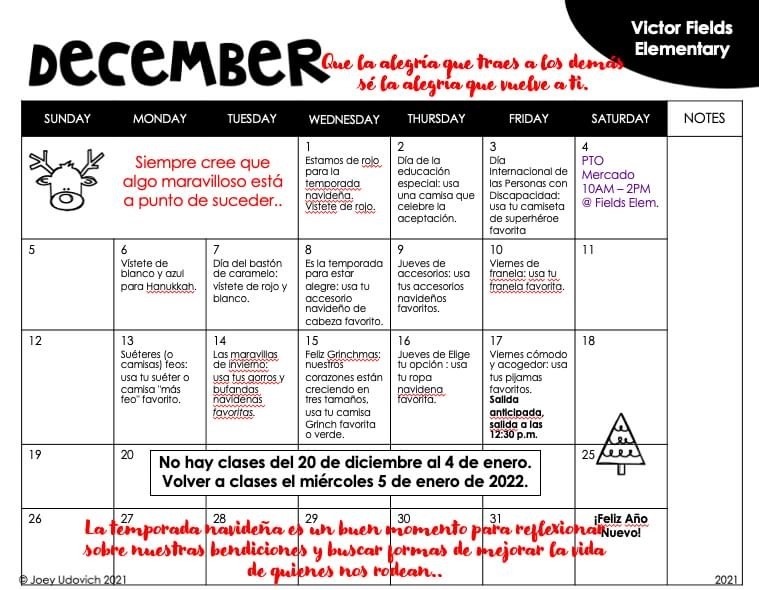 Hello Families, Our Fields PTO will have a Christmas Market on December 4. Hola familias, Nuestro PTO tendrá un mercado este 4 de diciembre, aquí los esperamos.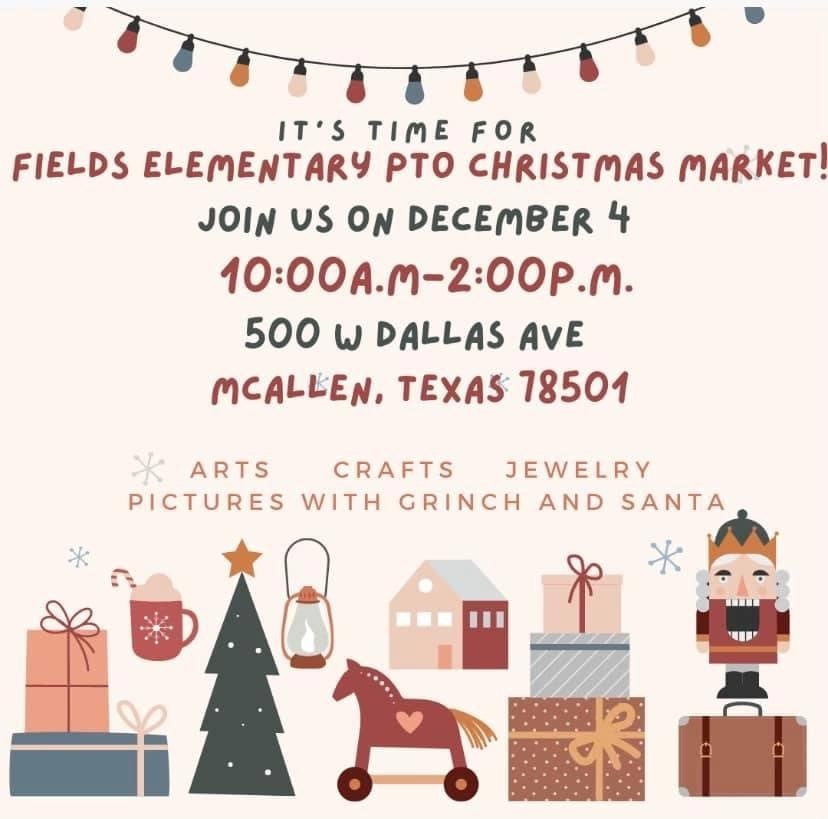 Hello Families! Friendly reminder that there will not be classes Nov. 22 - 26, classes resume on Monday, Nov. 29. We are looking forward to our return and wanted to share some upcoming events for December. Have a great Thanksgiving break. We are extremely thankful for the opportunity to serve our Falcons, your families, and our community. ¡Hola familias! Recordatorio amistoso de que no habrá clases del 22 al 26 de noviembre, las clases se reanudarán el lunes 29 de noviembre. Esperamos con ansias nuestro regreso y queremos compartir algunos de los próximos eventos de diciembre. Que tengas un gran descanso de Acción de Gracias. Estamos muy agradecidos por la oportunidad de servir a nuestros Falcons, sus familias y nuestra comunidad.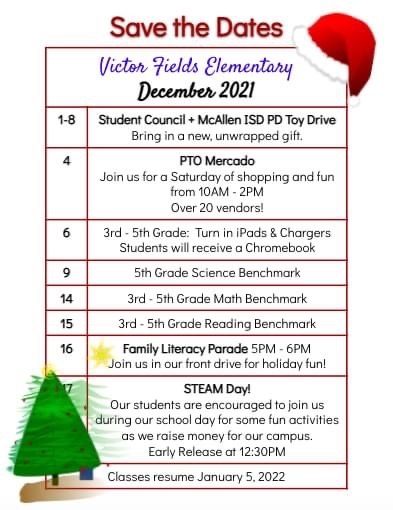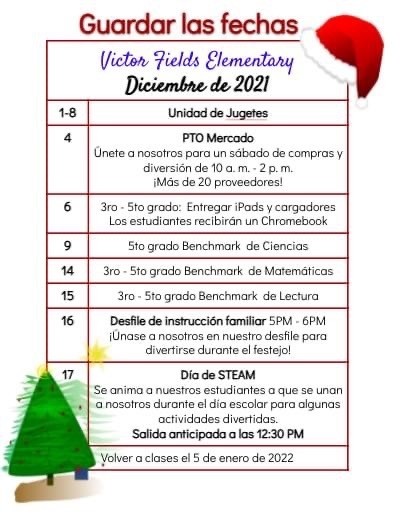 Falcons, celebrate Red Ribbon Week with us! Show your support against drugs & stay tuned for our daily Red Ribbon Week Raffles and Fun Activities! #FieldsInspires #RedRibbonWeek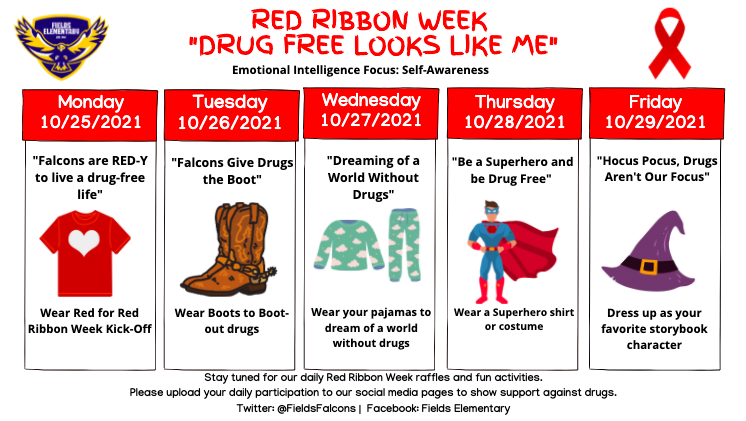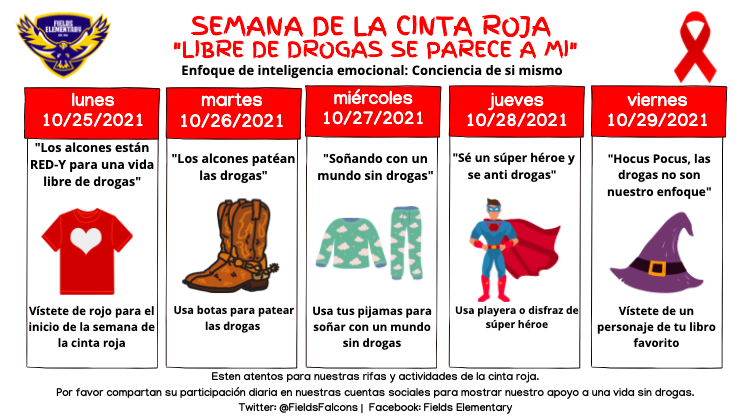 Weather Update: McAllen ISD is closely monitoring the weather. At this time, all campuses, district offices & transportation will continue with its regular schedule today. We encourage you to take precautions to work and school.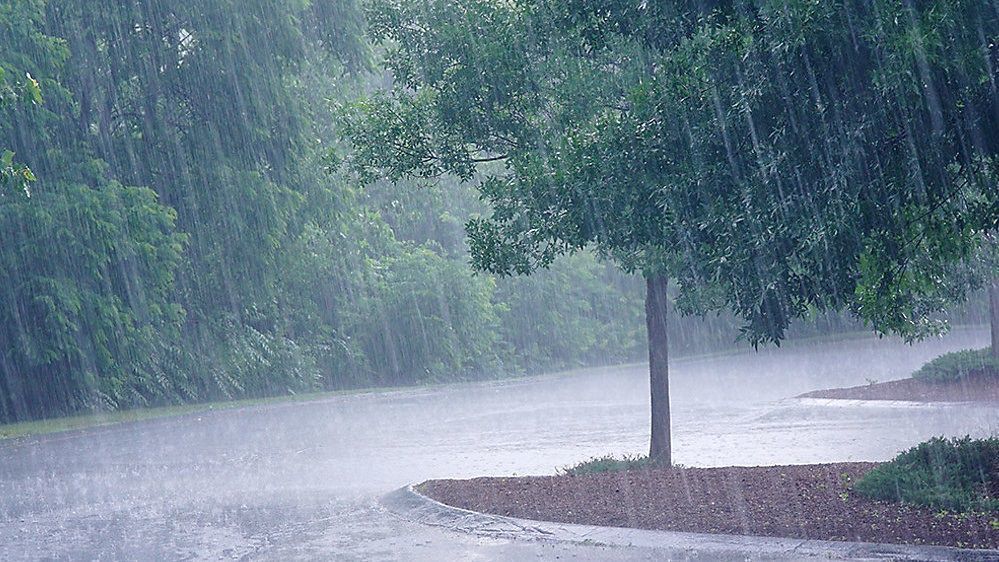 Hello families, Just a friendly reminder that we will not have school Monday, September 6, 2021. Hola familias, Solo un recordatorio amistoso de que no habrá clases el lunes 6 de septiembre de 2021.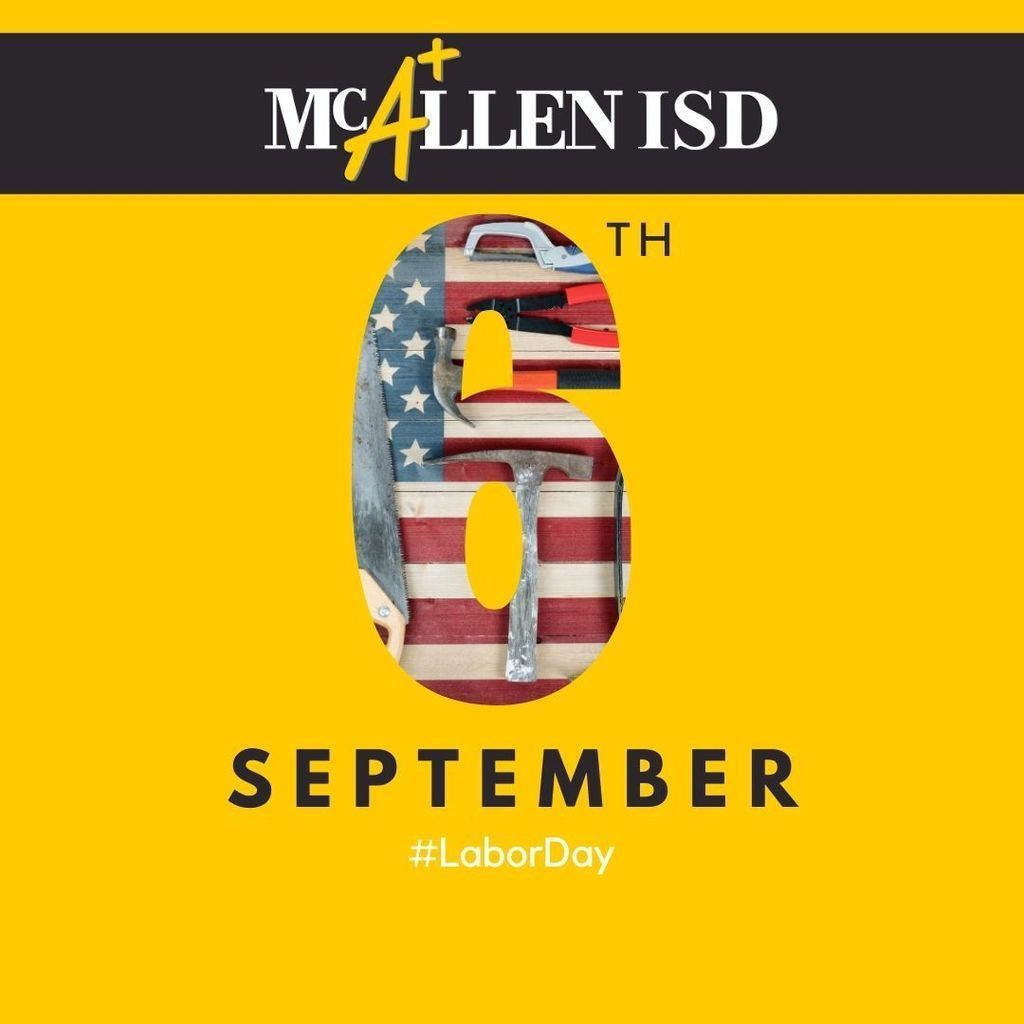 Hello Families! Friendly reminder that we have Meet the Teacher tomorrow, Thursday, August 19th and that we have three sessions to minimize the amount of people in the building. Session 1: 9:00 - 11:00AM Session 2: 1:30 - 3:30 PM Session 3: 5:30 - 7:00 PM As per the Hidalgo County Health Order, and for your safety and ours, please wear a mask. Also, to get a head start on information to be shared, please take some time to view the video using the link below. We look forward to seeing you. We love you!
https://youtu.be/kQJwPrptzqU
¡Hola familias! Recordatorio amistoso que tenemos Meet the Teacher mañana, jueves 19 de agosto y que tenemos tres sesiones para minimizar la cantidad de personas en el edificio. Sesión 1: 9:00 - 11:00 AM Sesión 2: 1:30 - 3:30 PM Sesión 3: 5:30 - 7:00 PM De acuerdo con la Orden de Salud del Condado de Hidalgo, y por su seguridad y la nuestra, use una máscara. Además, para comenzar con la información que se va a compartir, tómese un tiempo para ver el video usando el enlace a continuación. Esperamos verte. ¡Te amamos!
https://youtu.be/kQJwPrptzqU